Cutting Tools & Resharping with a performance as new tools
We deliver tools and resharping
on highest level
Founded in 1985 in Germany, WOLF Group has several subsidiaries around the world, mainly engaged in the design and manufacture of cemented carbide, PCD special tools, unique coating, decoating and grinding.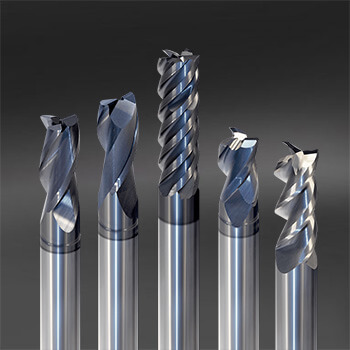 All cutting tools are regrinded by all of the top performance step drills and mills as far as the HSC drills and mills, carbide as well as HSS. Please use this advantage by yourself!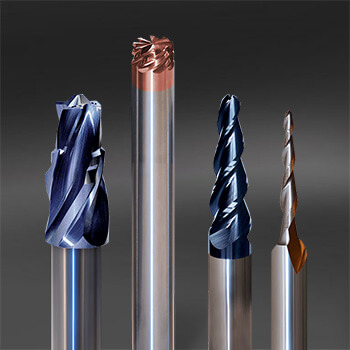 Our performance spectrum covers specially designed tools as well as standard tools. We supply almost all industries – like Automotive, Aerospace, Industry, Medical and Power stations & energy.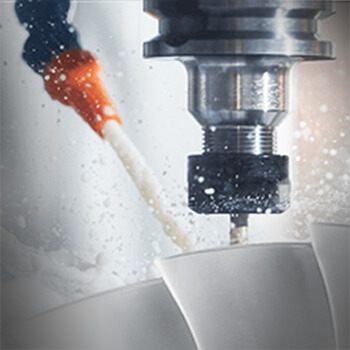 We divide the Services into the following areas: Resharping, Process optimization and Tool Management. Ask our Support for more info and help!
WOLF Tool Technology (China) co., Ltd.
Our Quality in Tool technology is your strength
WOLF Tool Technology (China) co., Ltd. was established in 2014 as a subsidiary of WOLF group in order to meet the demand in the area of ​​tool technology for the Chinese market. This complements our cooperation with Saacke in Beijing, which has existed since 2005.
Both collaborate with WOLF Group Precision carbide Tools Germany.
Since then we have continuously expanded our range of services and products. We offer our customers in the area of ​​tool technology in focus following services: Resharping, Support, Specially designed tools, Standard tools, Process optimization, Tool Management
WOLF Group – Germany, USA, India, China, Croatia
The base for our success is the extensive experience of customer contacts and orders from more than 25 years of practical experience. The WOLF group was founded in 1985 from the tool technology. Today we operate in the areas of tool technology, coating technology, tool and mold making. The resulting synergies give all companies as a benefit to all customers directly. Expanded to include subsidiaries in the United States (Founded 2005 in Fort Mill, South Carolina), Croatia (Founded 2012 in Duga Resa), India (Founded in 2013 in Bangalore) and in cooperation with SAACKE in China (since 2005 in Beijing) we can offer worldwide sales and service.
Our headquarters in Germany:

Highest tool life by regrinding in OEM quality
All cutting tools are regrinded by the top performance step drills as far as the HSC drill, carbide as well as HSS.
Reconditioning of all tools carbide, also tools HSS. Of course also tools which are not produced by WOLF.
The reshaping of the new tools which are manufactured by WOLF. Your special advantage is here that the regrinding will be done on the same grinding machines and the same grinding programs.
The own in house coating service in 48 h. is a additional advantage.
Please use this advantage by yourself!
Your advantages
Best run out accuracy archived due to special clamping device and complete grinding within one clamping operation
Best surface finish achieved due to CNC grinders operating oil cooled
Highest tool life by regrinding in OEM quality

Our ON-SITE SERVICE provides you with high quality support for all questions about tool technology –
we look forward to hearing from you!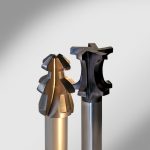 High performance drills, milling cutters for HPC, HSC, etc…
High performance drills, milling cutters for HPC, HSC, etc…
Production of any type of carbide cutting tools as for example high performance drills, milling cutters for HPC, HSC hard machining. We supply customers in the automotive- and automotive supplier industry as well as the aircraft manufacturing and power station manufacturing (turbine production). Our big experience in the production of tools for the hydraulic- and pneumatics manufacturing complete our special competence.
---
Your advantages
The highest run out accuracy due to special machines and chuck systems
Best surface quality
Optimal choice of the carbide grade and PVD coating, due to many years of experience
Very short lead times
Process monitoring and documentation including certificate of measuring
With the assistance of Cyber-Grinding software, your tools are already designed and simulated before manufacturing as a 3D-model and are checked for realization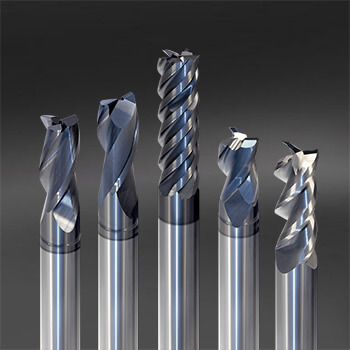 High Performance Drills and End Mills
Standard tool building – Our catalog of tools on the highest standard
With the WOLF standard drill program a high quality program is available, which covers a large part of the applications in mold and tool construction.
---
The WOLF standard drill program is ideally suited for typical applications:
Core holes for thread
Through holes
Part machining with holes
Milling of forging dies and moldings
Typical milling on standard parts
Even materials such as Inconel, titanium and modern alloys are economically machined with the WOLF high performance end drills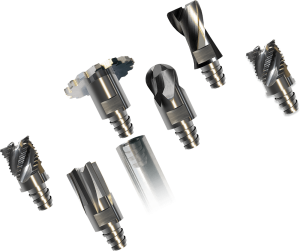 The interchangeable bit milling system by WOLF
Standardly or individually designed cutter heads
With the innovative system a multi-functional system is available for the most versatile applications
Standard or individual designed cutter head
Shanks in standard length or in special lengths with different diameter
Very interesting, because the shank remains in the chuck and only the head is changed
That simple changing system, makes it suitably for multi spindle turning operations. Really economical due to preservation of shank
---
Application
Applications in which extended tools are necessary are a perfect case of operation for that system, i.e. engine housings, car dashboards, forging die tools and so on. Also for multi spindle turning machines and automats this system is suitable very well, because only the head has to be changed.
To trust in our quality
The quality assurance is one of the highest principles within the WOLF group. To fulfill quality demands of our customers the QS department is manned with highly-qualified engineers, as well as equipped with the latest measuring machines.

The measuring results are documented and are provided by protocol of proofing to the tools. Furthermore a continuous control takes place during the whole manufacturing process. Another important issue is incoming goods department. Basically every incoming tool will be registered and provided directly into our ERP System, including operation chart (i.e., regrinding and PVD coating). This organisation and our ERP solution ProAlpha allows us to follow and observate every step during entire manufacturing process.
After the tools admission the optimal process way is planned automatically by the system APS in ProAlpha and is guided through. Only with the help of our ERP solution proalpha it is possible for our employees to manage more than 300 customer orders per day successfully.
Our Quality standards – the German model
All work processes at WOLF Germany are certified according to the strict German TÜV guidelines. Our high standards in quality management are adapted from our headquarters in Germany in all our Companies worldwide – one of the reasons of our success.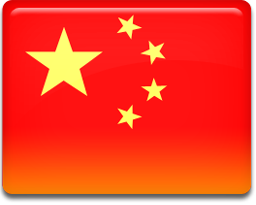 WOLF Tool Technology (China) co., Ltd – China
9# building, No. 103 Chenmenjing Road, Taicang, Jiangsu Province, PRC;
太仓市陈门径路103号9#厂房 中德制造业科创联盟产业园西区
PLZ: 邮编:
215411
Phone / 电话: +86-512-53993571
Mobile / 手机: +86-13776177088
Fax / 传真: +86-512-53993671
Website / 网址:www.wolftool.cn
E-Mail / 邮箱:Info@wolftool.cn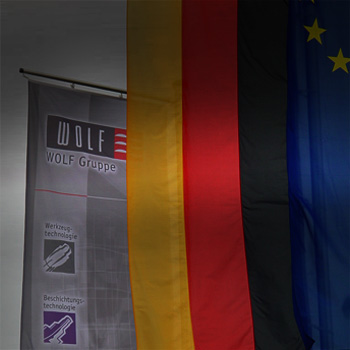 WOLF Group
Tool technology worldwide
We are a Group – founded in Germany – of worldwide Companies. We are specialized in Tool Technology on the highest level in the sectors of Automotive, Aerospace, Industry, Medical and Power stations & energy.