WOLF coating plus
Coating Center Bochum
Coating solutions
for a wide variety of applications in various industries
WOLF coating plus GmbH specializes in PVD coatings for tools and components of all kinds, the development and optimization of these layers.
EITEC Gesellschaft für Metallisches Hartstoffbeschichten mbH & Co. KG was taken over by WOLF on July 1st, 2018.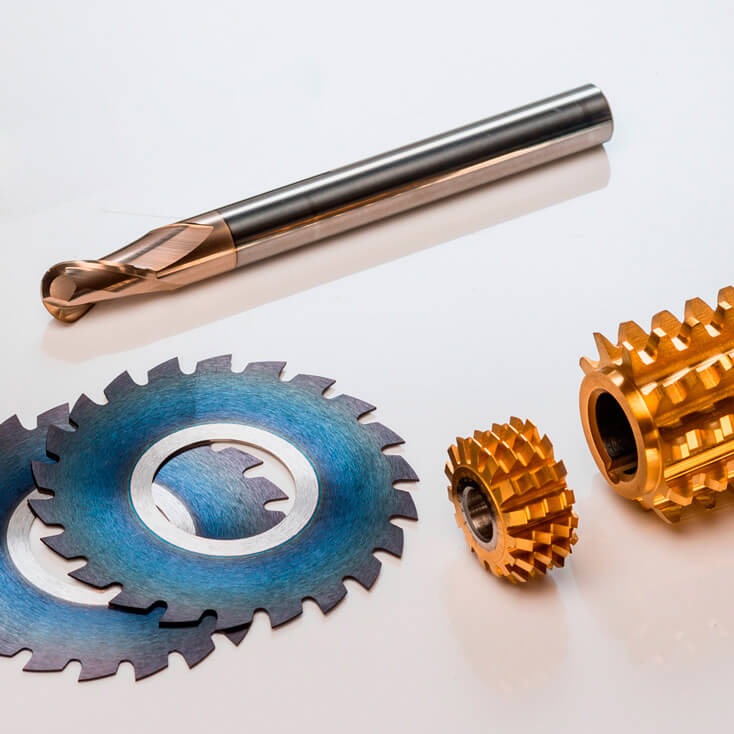 Increasing demands on cutting and feed speeds and the processing of new materials requires a great innovative potential.
read more...
Your advantages
High heat resistance
Improved wear protection
Increase of lifetime
Higher cutting and feed speeds
Savings in coolants and lubricants environmentally friendly production
Reduction of tool costs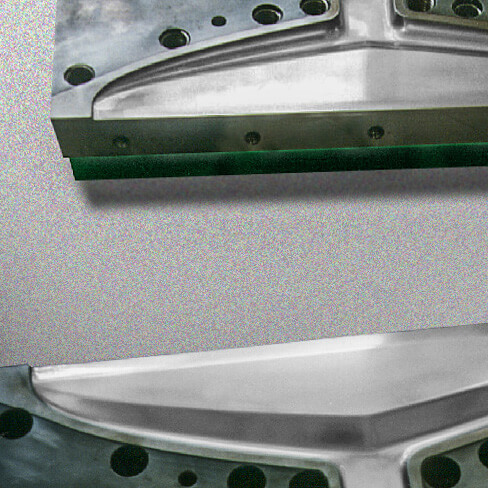 Additives in plastics or particularly complex geometries often cause problems, which are in the focus of WOLF coating plus.
read more...
Your advantages
Protection of the tool surfaces against wear and damage

Extension of lifetime

Greater operational security

Reduce in sticking of material

Reduction of maintenance and cleaning Reduction of corrosion

Improvement of the flow behavior of plastics better demoldability
Our low temperature coating
≤ 250 ° C on your components made of non-ferrous metal and steel.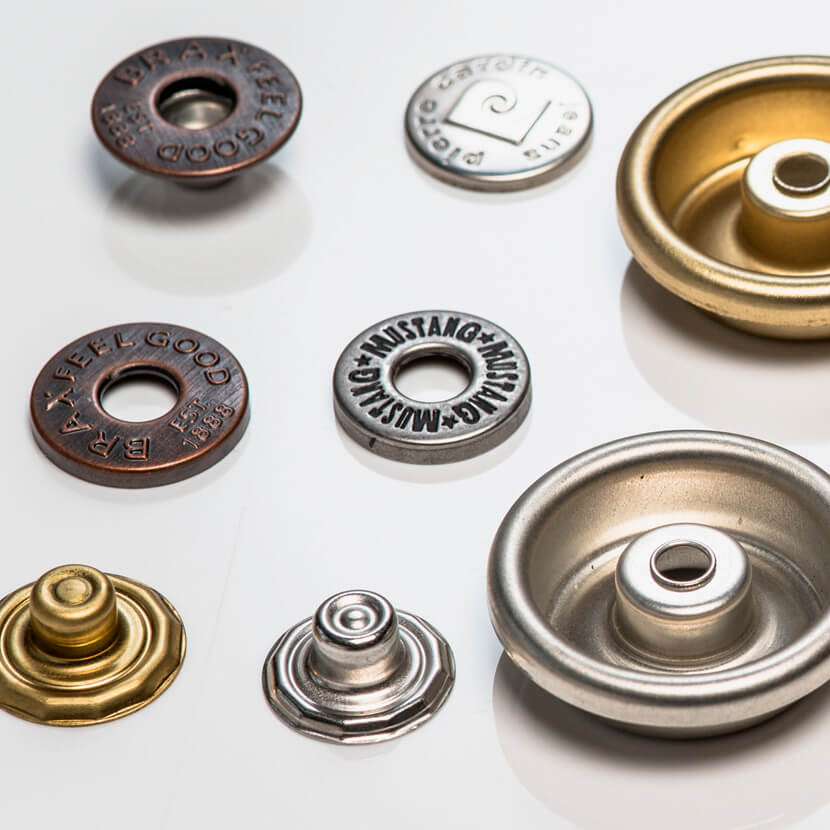 Our coatings slow down the influence of temperature, reduce friction and protect your tool against cold welding.
read more...
Your advantages
Optimal component quality

Longer service life

Shorter machine downtime

Minimizing friction

Saving of separating agents and lubricants environmentally friendly production

Higher productivity
NEW: "HARD EDGE"
1.200-1.600 HV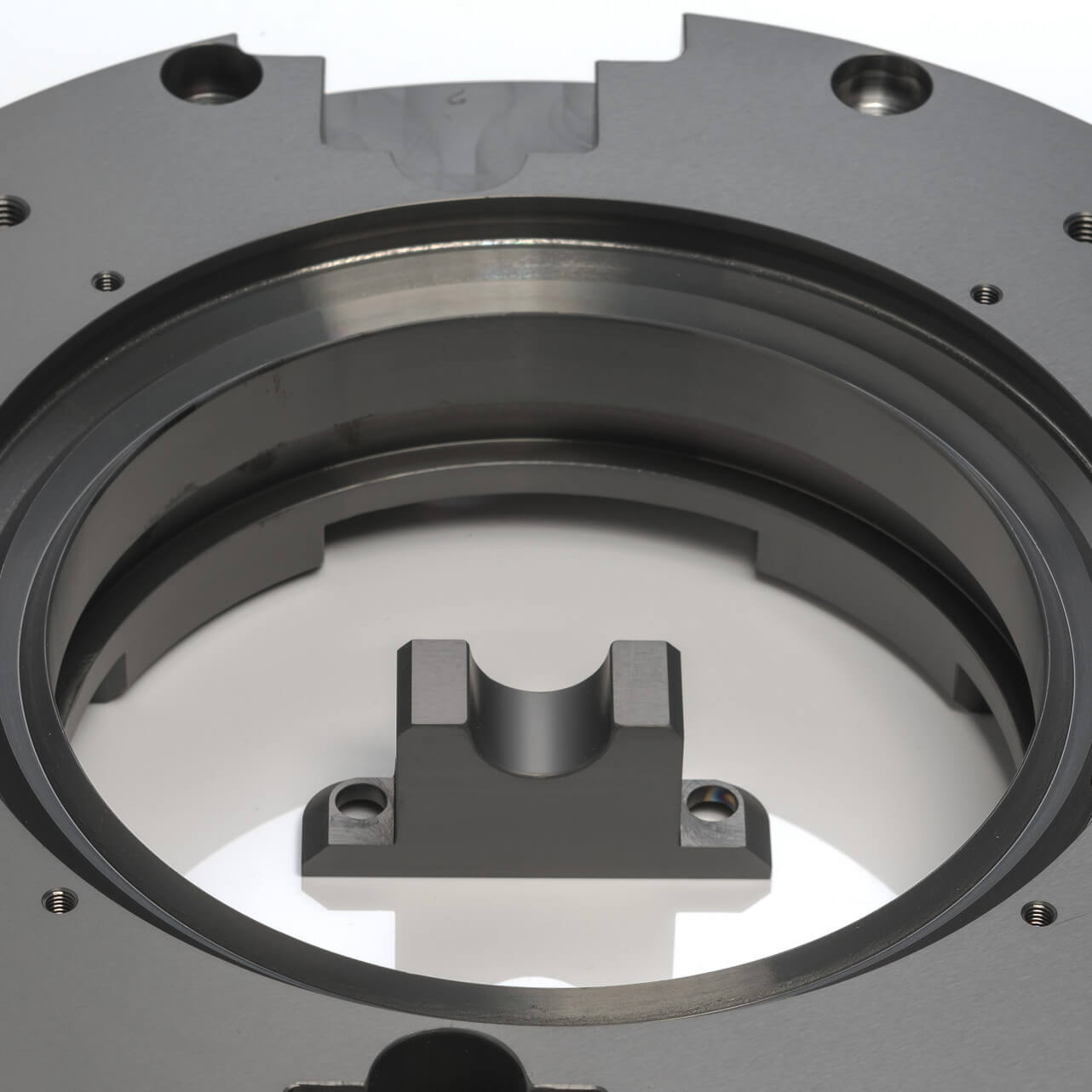 Our coatings are the key to an efficient and powerful overall system in which all components function smoothly.
read more...
Your advantages
Wear protection

Reduction of friction

Load reserves

Energy saving

Functional security
"HARD EDGE" also for components made of stainless steel!
Low temperature coatings at ≤ 250 ° C!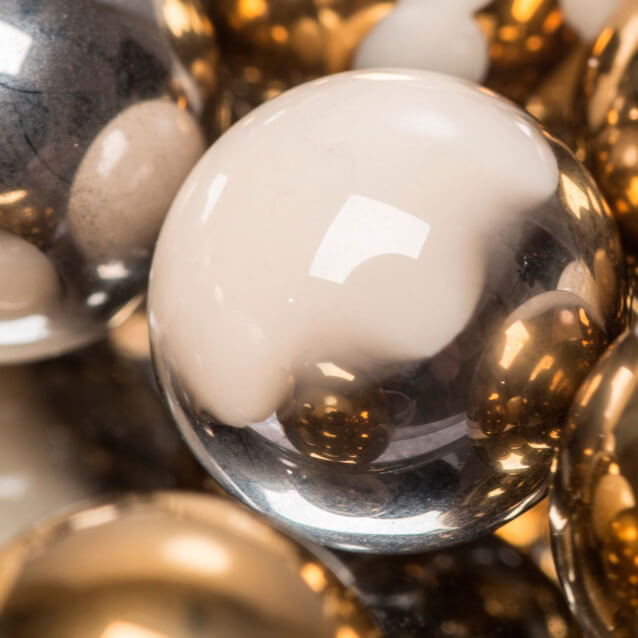 Demanding PULS-PLASMA technology, installed on all PVD systems, allows the deposition of well adherent PVD layers on ceramic and non-metallic materials.
read more...
Your advantages
Decorative coatings

Electric conductivity

Dimensional accuracy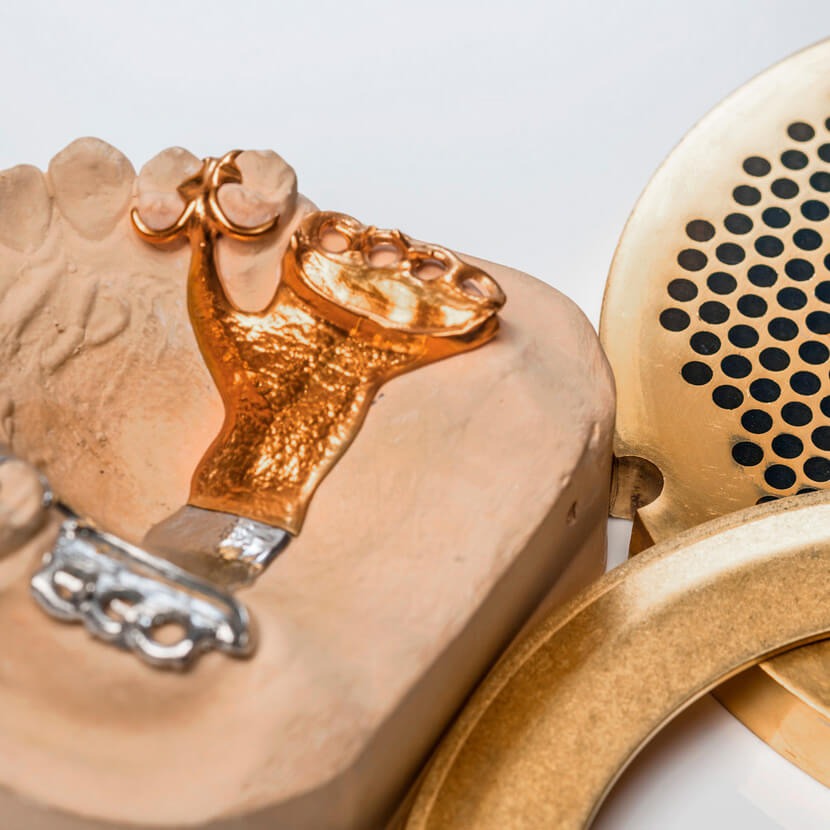 Medical and food technology
Our PVD layers are successfully used both, in dentistry and in the processing of food!
read more...
Your advantages
Biocompatibility

Wear protection

Protection against allergic reactions
"HARD EDGE" also for components made of stainless steel!
WOLF coating plus GmbH
EITEC has been dealing with metallic and non-metallic tools and components using the PVD process since 1991.
Since July 1st, 2018 we have been trading under the name WOLF.
WOLF provides its own research and development to continuously update the service offering for the European region. WOLF offers system solutions for the chemical-free stripping of PVD carbon layers and the machine-readable laser coding of shaft tools to increase profitability.
The WOLF-Team is not only committed to quality according to ISO 9001, but is also constantly looking for environmentally friendly technical solutions and implements them in-house. For example heat recovery and waste avoidance through vacuum distillation.
PVD coatings are nowadays as a well-known technology introduced with regard to wear protection, friction reduction and biocompatibility.
PVD layers are produced in environmentally friendly vacuum processes under plasma conditions and are preferably vapor-deposited on metallic and ceramic surfaces.
The low process temperatures allow coating at temperatures that are below the tempering temperature of steels and thus rule out a structural change (see CVD process).
PVD layers are usually created with a layer thickness of 2-5 µm; the accuracy is given as +/- 1 µm.
PVD layers are usually the last step in the manufacturing of a finished tool or component – unless the coated surface is smoothed by micro-blasting or polishing.
Nowadays, PVD layers are very often applied in combination with surface hardening (HARD EDGE) to ensure sufficient support hardness for the PVD layer.
The variety of layers has increased significantly in recent years due to the demands placed on the performance / lifetime of tools and components.
The technical requirements grow with the performance of the machines, with the commercial requirements for covering the manufacturing costs and the legal requirements for the environment (hard chrome plating is prohibited).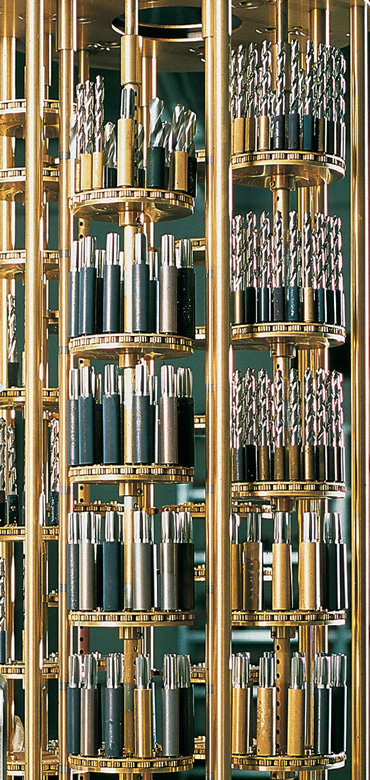 In addition to our coating service, another focus is on innovative in-house developments in plant construction.
PVD plant construction
Toolmark device
Device construction
Cleaning systems
Trust in our quality certification
Certification
We have been ISO 9001 certified for over 20 years.
---
Environmental protection
The vacuum processes according to the PVD process run without pollutant-containing emissions! The resulting process heat in cleaning and coating will be used for the heating of the company buildings!
The alkaline baths used in the cleaning process are 100% cleaned by vacuum distillation; the residual sludge, reduced to <5%, is disposed of.
---
Our certification for the medical and food sector
The use of our DLC layers in medicine and food is harmless and has been confirmed by the Fresenius Institute.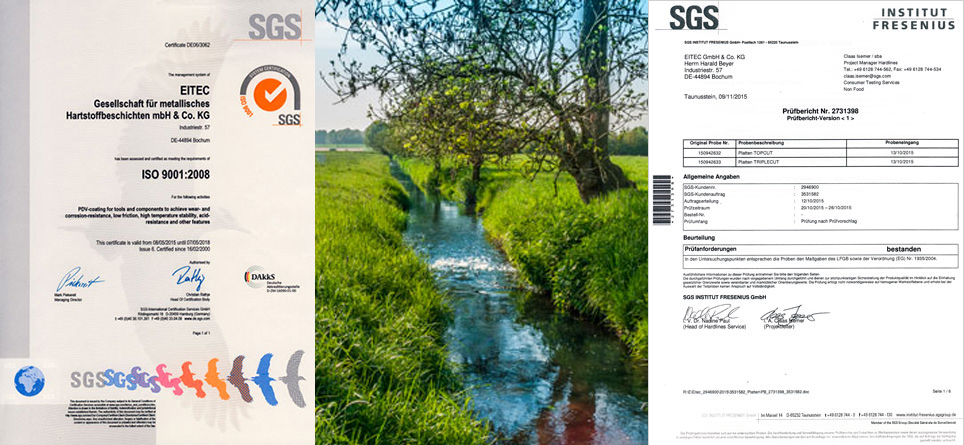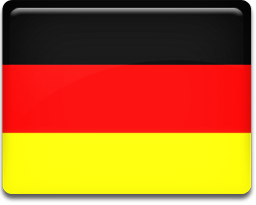 WOLF coating plus GmbH
Industriestraße 57
44894 Bochum
Germany
E-Mail info@wolf-coating.de
Phone +49 (0) 234 – 32 59 95 – 0
Fax +49 (0) 234 – 32 59 95 – 50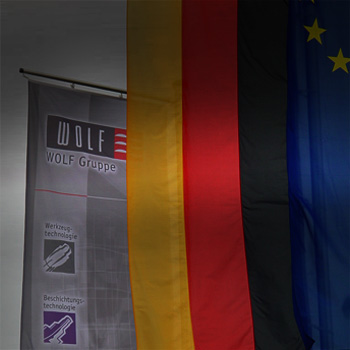 WOLF GROUP
Coating technology worldwide
We are a Group – founded in Germany – of worldwide Companies. We are specialized in Coating Technology on the highest level in the sectors of Automotive, Aerospace, Industry, Medical and Power stations & energy.