WOLF coating & parts GmbH:
Coatings & Mold and tool making in the WOLF company network
In addition to WOLF Werkzeugtechnologie GmbH, we also offer all services in coating technology and mold and tool making at our Bruchmühlbach-Miesau site. Use these synergies to your advantage.
Surface coating is one of the most important key technologies for several areas of industrial production. Coatings produced in a vacuum plasma process have proven to be particularly efficient. As a service provider for this interdisciplinary technology we can supply a wide range of industry branches.
In general thin hard coatings produced with PVD technology (Physical Vapour Deposition) show excellent qualities in wear protection and friction reduction.
Additionally, customized coating variations can realize a multitude of surface properties for different requirements.
From single parts up to million-parts series, we can offer a large selection of coatings to our customers
As a certified company our quality assurance complies with the high standards of the medical engineering and automotive industries
Apart from surface refinement, we can also offer the manufacture
of parts and components within the consolidated companies of the WOLF group all produced by a single source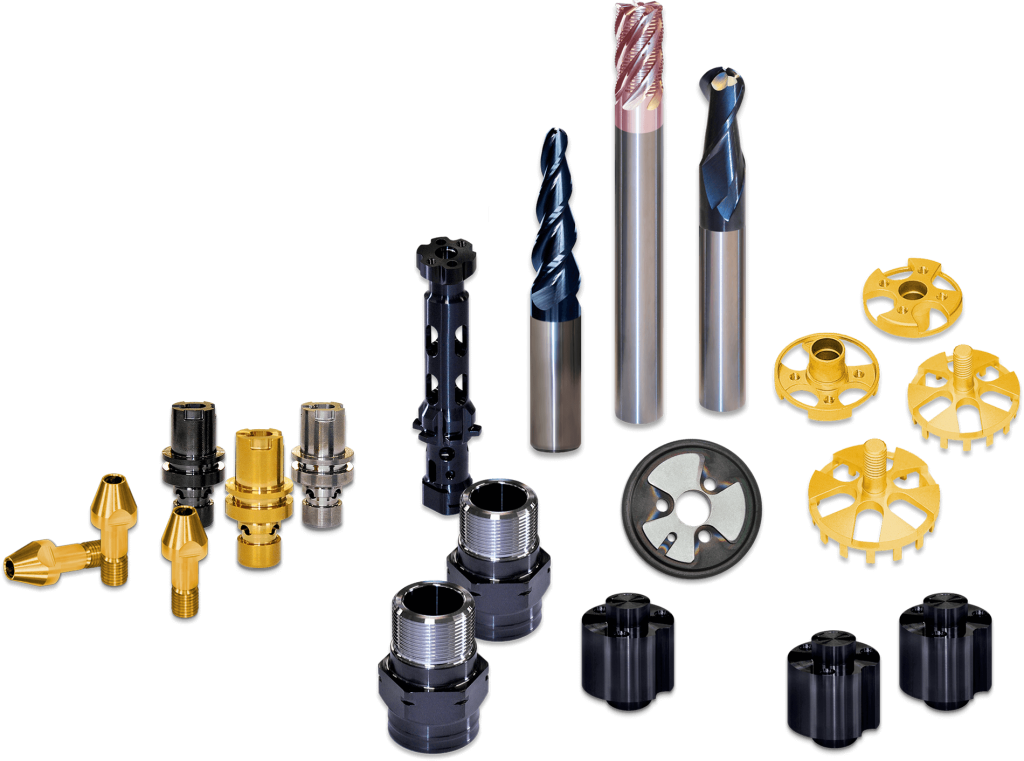 Nachschärfservice /
Re-sharpening service
Weltweite Lieferung /
Worldwide delivery